Deck Building And Staining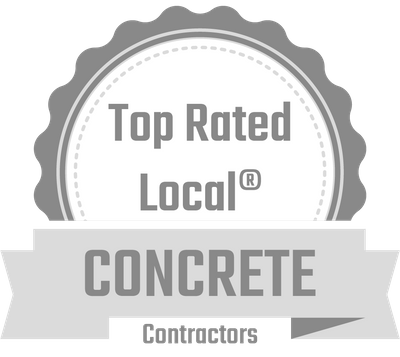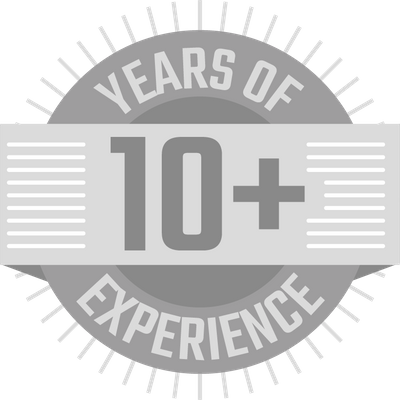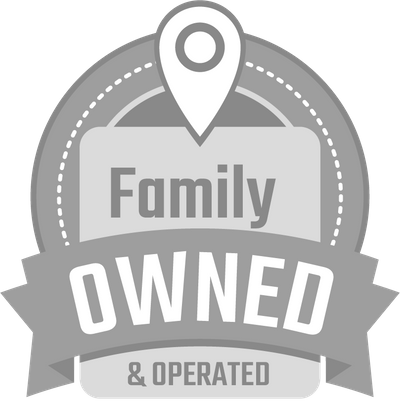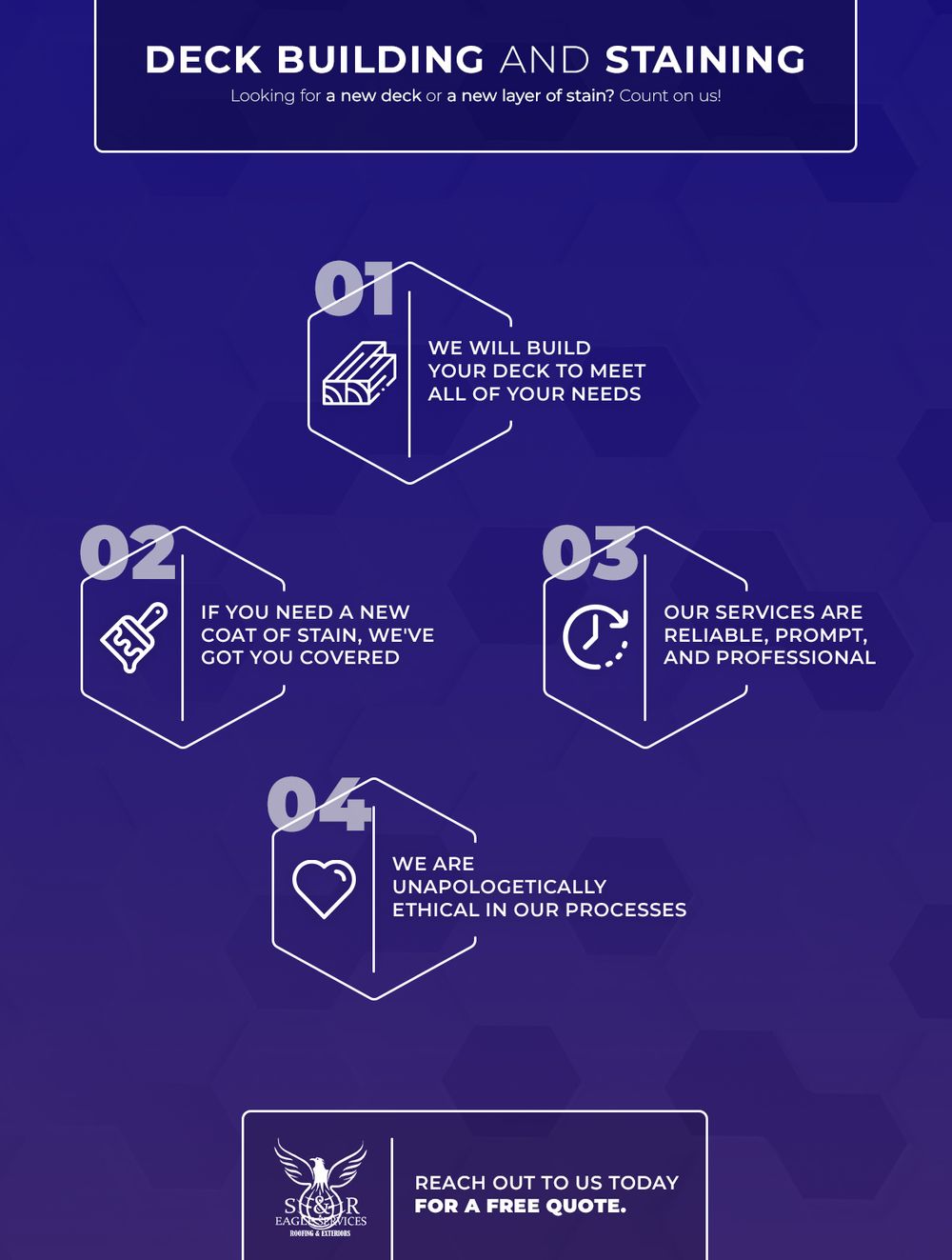 S&R Eagle Services offers residential and commercial deck staining and building to our clients in the Denver metro area. All of our services come with the unfaltering promise of quality, honesty, and durability. We are licensed, insured, and we are proud to serve Denver Colorado with our top-notch deck services. We have built our business based on satisfying one customer at a time and earning a strong reputation within the community. Our customers' complete satisfaction is of the utmost importance to us. We are unapologetically ethical in all our processes and we are an experienced contractor with the knowledge to get the best job done for you. We offer a strong warranty for all our projects as well as free inspections and quotes. Our mission is to form long-lasting relationships based on trust, and we're always ready to provide reliable, prompt, professional deck services in Colorado. To learn more about our deck staining and building services and how a deck can benefit your property, you can continue reading or reach out to our friendly team today.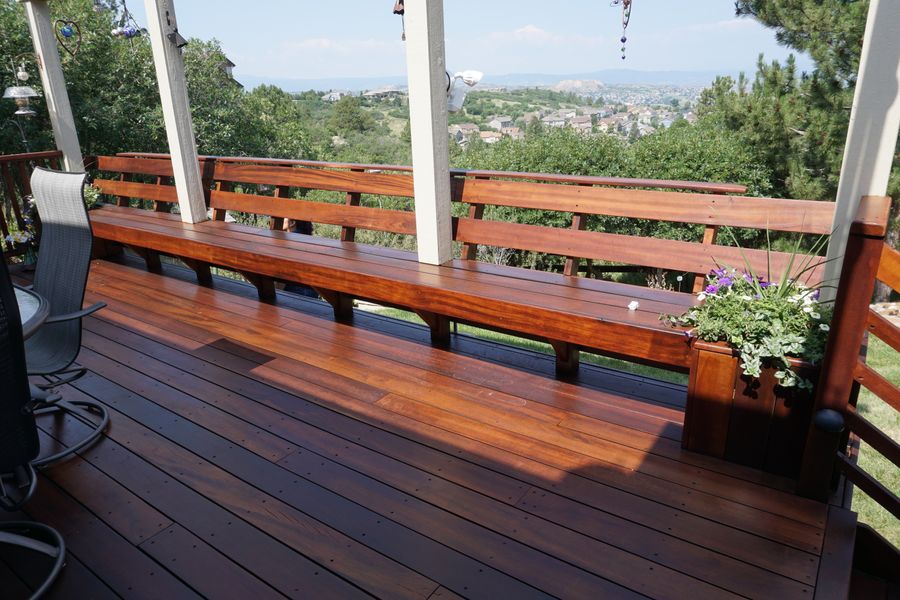 Deck Building Services
If you are in the market for a brand new deck, S&R Eagle Services is here to help. We offer deck building services that are reliable, prompt, and professional. Our experienced contractors will work with you to design and build the perfect deck for your property. We pride ourselves on our quality workmanship and our commitment to customer satisfaction. We want you to be able to truly enjoy your new deck, so we will partner with you to find the right materials, design, and overall style to meet the needs of your property and your budget.
Deck Staining Services
Staining your deck is a great way to improve the look and feel of your outdoor space. Not only does it add color and depth, but it also protects the wood from weathering and fading. At S&R Eagle Services, we offer a variety of staining options to suit your needs and budget. We use only the highest quality stains and sealants to ensure that your deck looks great and lasts for years to come.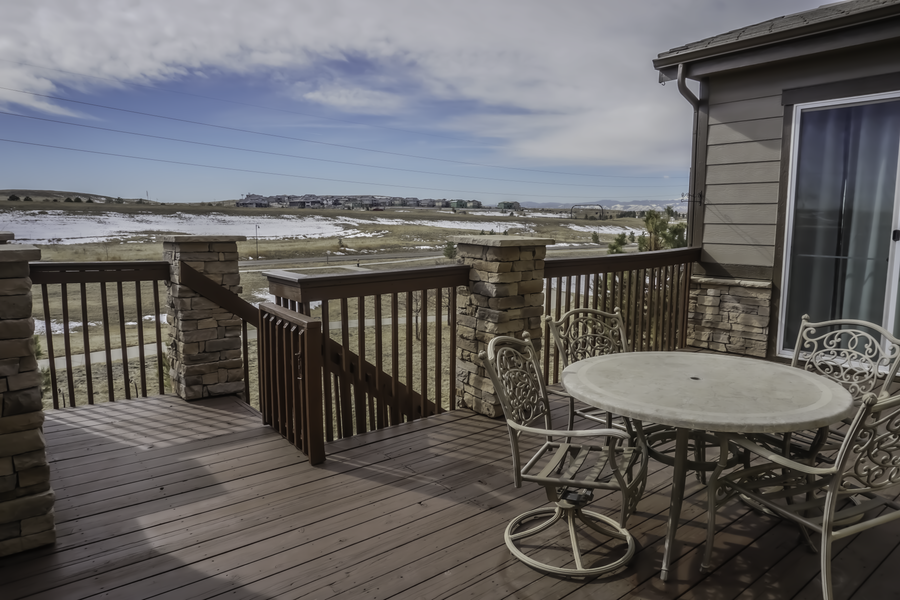 The Advantages Of Having A New Deck
There are many advantages of having a new deck built by S&R Eagle Services. Our decks are made of high-quality materials and are designed to last for years. And with our warranty, you can be assured that you're getting the best possible value for your money. In addition, our deck building services are reliable, prompt, and professional. We will work with you to design and build the perfect deck for your property, and we will take care of all the details so you can relax and enjoy your new outdoor space. Having a new deck will give you a great space to host activities, grill, or simply relax on your property.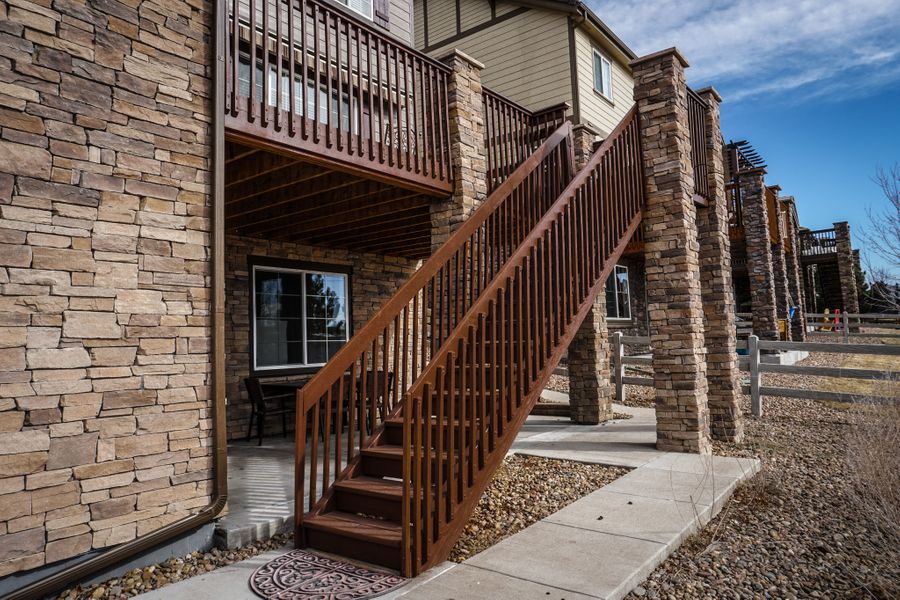 When Is It Time To Stain Your Deck?
Staining your deck is an important task that should be done regularly in order to protect the wood from the elements and to keep it looking its best. The frequency with which you need to stain your deck will depend on a variety of factors, including the type of wood, the weather conditions, and the amount of traffic the deck receives. Generally, most decks should be stained at least once a year, but it is important to consult with a professional to determine the best schedule for your specific needs.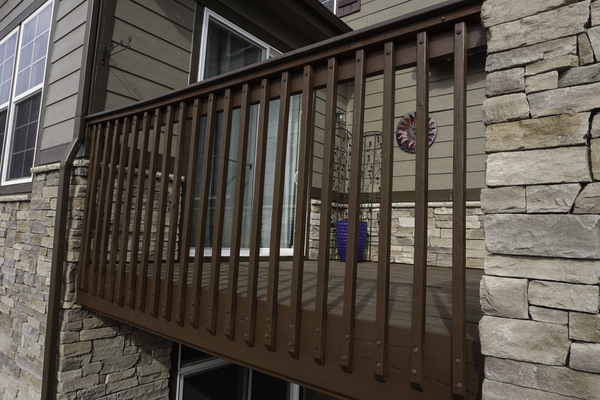 Material We Use:
Wood-Plastic Composites
Envision- Ridge Classic
Trex-Enhance Basics
Fiberon- Good Life
Trex-Enhance Natural
Deckorators- Vista
Envision-Distinction
Fiberon- Sanctuary
Trex - Transcend
Mineral-Based Composite
Deckorators - Voyage
Evergreen
Red wood
Cedar Decks
Whether you're in the market for an all-new deck or you simply need to have your existing deck stained or repaired, you can count on the experts at S&R Eagle Services to be here for you. Contact us today to learn more or to receive your free quote!
Our Projects