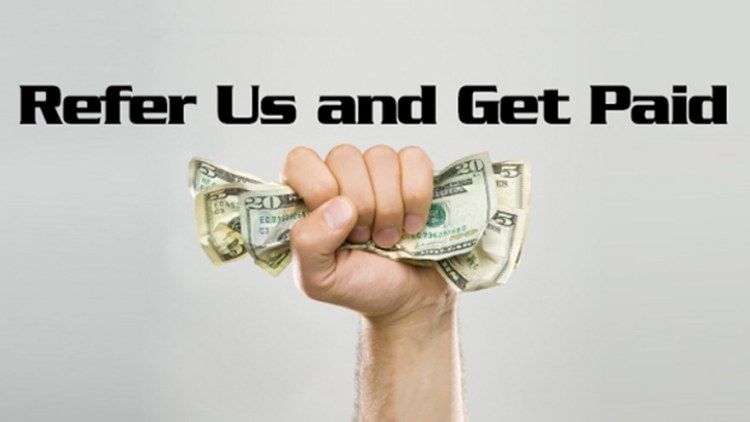 Referral Program!
We will happily reward $100 check to our customers to say Thank You for every referral that comes directly from you.
Refer S&R Eagle Services to your family, friends, co-workers, or neighbors and be rewarded $100 for every friend who lands as a customer. Be sure to remind them to mention your name so we know who to thank properly and we will reward you upon the completion of the project.
Thank You in advance for your thoughtful consideration and we look forward to serving your friends with the same level of attention and professionalism that made you want to hire us in the first place. We understand that trust has to be earned and we are confident that we can earn any future clients we meet through you.
Thank You!
Check Out Some Of Our Reviews!

Stefanie B. - Roof Replacement
We hired S&R to replace our roof after a significant hail storm in July 2020. Project manager Jake was the early bird the morning after the storm, and introduced us to S&R Eagle Services. We had never been through the experience of roof replacement and dealing with insurance, so we didn't know what to expect. Not knowing who to trust, we were torn between a mom-n-pop company like S&R, and the Big Name companies. My spouse and I are natural skeptics, and we took our time to investigate our options. Project manager Jake worked hard to overcome our concerns, and convinced us that choosing S&R was the right path. Jake happily arranged for owner Robert to come to the house so we could meet him. Meeting Robert sealed the deal for us, and we are so happy we chose S&R Eagle Services. We prefer to support small business when we can, and are happy we did so in this case. We value integrity, and our experience is that Jake and Robert are men of integrity because they did what they told us they would do, and on time just as they had promised. The whole process was seamless, and they worked with our insurance company so there was very little for us to do. Robert, keep up the great work, and expect to hear from us soon about painting our house!
Juliana G. - Exterior Painting
Very professional and very reasonably price. The job was awesome the 2 workers were extremely professional and answered all our questions. I highly recommend them.
Ian A. - Roof Repair or Maintenance
Had a simple repair project with some vent flashing and they came out next day. Very professional and didn't try to sell me anything we didn't need. Nice guys, found some other minor nail issues and sealed those at the same time. In and out inside an hour. Highly recommend.