Hail Damage Repair & Restoration
Hail & Storm Roof Damage Contractors in Denver Metro Area

Colorado Hail Damage Statistics
Hail along the Front Range is common — in fact, according to the April 2020 NICB Hail Report, Colorado is only second to Texas in terms of the highest number of hail damage claims. The month with the highest average hail loss claims is May, followed by June. More than 10 million US properties are damaged by hail events each year, according to Verisk Estimates.
S&R Eagle Services provides hail and storm damage repair and restoration services for homeowners and businesses in South Denver. We offer free roof inspections and free estimates, so you can get your roof checked annually without having to worry about the impact on your wallet. Our roof repair experts have more than a decade of experience helping people throughout the greater Aurora area, and we'd love to add your family to the list of those we keep safe and secure with sturdy roofing craftsmanship you can count on. Connect us with today to get your roof inspected for free!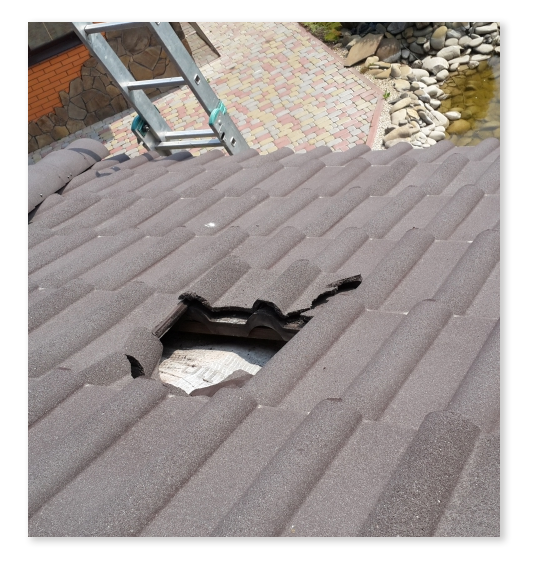 Why Get Our Hail Damage Repair Services in Aurora
Free Quotes

24/7 Emergency Roof Repair Services

Exterior and Interior Painting Services

Comprehensive Roof Replacement

Stucco, Concrete, & More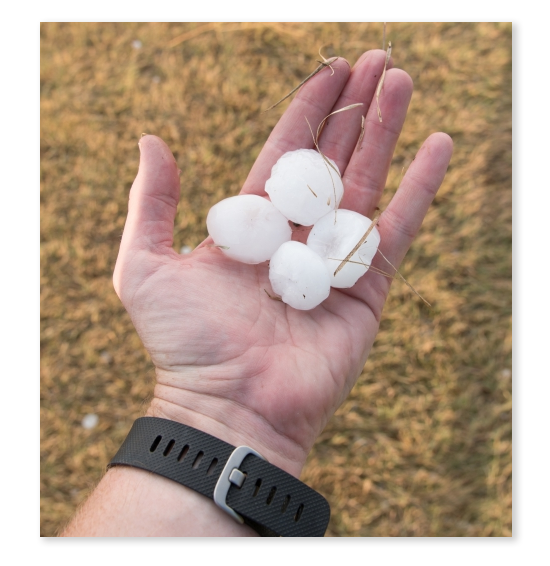 Aurora's Top Certified Hail Damage Specialists
Our family-owned roofing and exteriors company is fully licensed and insured, and has been providing our Aurora neighbors with excellent-quality roofing and painting services for more than 10 years. The S&R Eagle Services roofing team is one of the most versatile and experienced in the Denver area. We're certified and experienced in providing roof repair and replacement on a variety of roofing types, including:
Asphalt Shingles

Metal Roofs

Slate

Rubber Slate

Flat Roofs

Wood Shake

EPDM

TPO

Metal Roofing

PVC

Modified Bitumen

Built-up (BUR)

Multi-Unit Roofing

And More!
If your home or business has suffered storm damage, whether from hail, high winds, or anything else, our Colorado-based painting and roofing company has you covered.

Five Year Warranty On All Roofing Services

Free Roof Inspections & Estimates

Competitve Prices

10+ Years In Business
Aurora Residential & Commercial Roofers — After The Storm
Chances are, if you have lived in Colorado for even just a few years, your home's roof has been damaged by hail storms at some point. If you haven't had the problem yet, you're lucky — but you will sooner or later. When your roof has been damaged by hail, having a reliable roofing contractor inspect and repair or replace the damage and work with your insurance provider can make all the difference in the simplicity and ease of recovering the integrity of your roof. S&R Eagle Services has been serving our Northern Colorado community for more than a decade and we work with you throughout the entire roof replacement or repair process, to ensure that it is stress-free for you.
How do you know whether or not to get a roof inspection following a hail storm? Most homeowners and business owners tend to assume that as long as there are no leaks or obvious damage, they don't need to get their roof inspected at this time. However, roof damage from hail is often not totally obvious, and leaving it unaddressed can lead to further, far more expensive damages.
Roof damage caused by hail can include:
Cracked shingles

Missing shingles

Bruised/dimpled shingles

Dents in metal roof or flashing

Black substrate exposure

Accumulation of granules in downspouts and gutters

And more
If you live in or near South Denver and you notice these signs or another sign that your roof has been damaged following a hail storm, getting a free inspection from S&R Eagle Services is definitely worthwhile. We are a trusted Denver roofing contractor with the expertise to provide easy, straightforward, and affordably priced roof repair services. We will work directly with your insurance company and are committed to providing eco-friendly solutions every step of the way with your roof repair or replacement, no matter what variety of roofing system you have — from metal roofing to standard asphalt.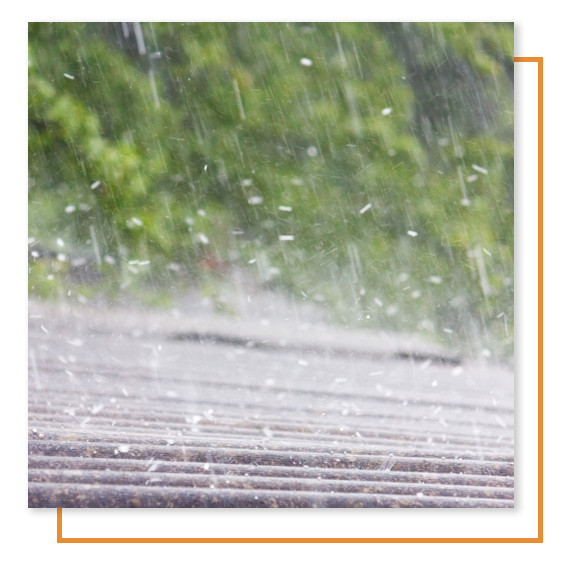 Storm Damage Roof Repair in South Denver
Storms, in particular hail storms, are well-known to cause damage to roofs along the Front Range. Hailstorms can be unpredictable. When hail falls on roofs at high intensity, your shingles, siding, windows, gutters, and skylights are all at risk of damage.
S&R Eagle Services specializes in hail damage roof repair in Aurora. We work hard and fast to restore the integrity of your roof when you need it (not three months from now). Contact us now to get your free inspection if you suspect your roof has been damaged by hail. Our professional roofing team is well-equipped to handle all types of roofing projects.
Professional, Affordable Hail Damage Roof Repair Services in Aurora
Our hail damage roof repair experts at S&R Eagle Services provide highly proficient services for all different types of roofs. If you see signs of hail damage on your roof, have neighbors who are already getting a roof repair or replacement, or simply see your roof slowly failing, contact us today to get the roof contracting services your Aurora home or business needs!