The Most Trusted Roofing Company in Aurora
3 Tips for Hiring a Restoration Contractor in Aurora

Aurora's Best Roofing Contractor
High-Quality Roof Repair & Replacement in the Greater Denver Area
One of the biggest threats to homes in Aurora is damage caused by hail. Our region gets on average 7 or more days of hail every year, and they tend to be rather aggressive hail storms as well, often causing property damage requiring professional help. In the last 10 years, hail damage has caused more than $5 billion in insured damages. Nearly ⅓ of your homeowners insurance premium is likely going toward hail- and wind-caused damages.
In some cases, hiring a roofing contractor to repair your roof is sufficient if only a few shingles have been damaged or are missing. Other times, such as when there is more serious damage such as severe leaks or a hail storm has totally compromised the integrity of your roof (i.e., it's leaky and doesn't protect your house like it needs to), roof replacement may be necessary.
S&R Eagle Services specializes in residential roof repairs and replacement. We have more than 10 years of experience providing Aurora residents with the top-quality roof contracting services they need. We are a fully licensed and insured, family owned contractor providing comprehensive roofing and exterior services all around the Greater Denver area. From exterior home painting to hail damage repair, trust S&R Eagle Services as your one-stop Aurora home contractor! Connect us with today to get your roof inspected for free!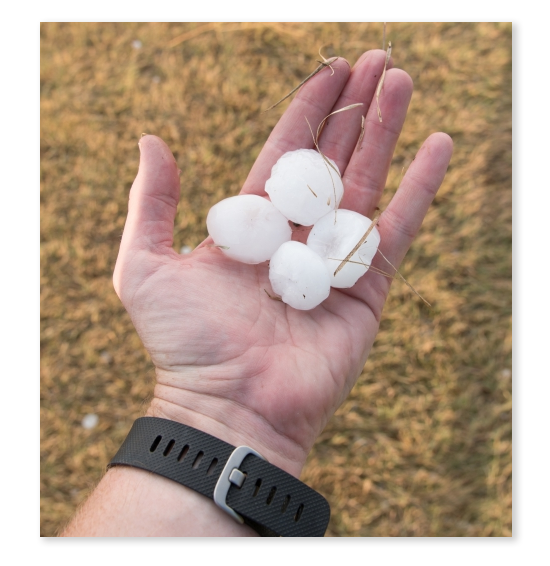 Wind Damage? Hail Damage? Aging Shingles? Our Aurora Roofing Company Has You Covered.
When your roof is damaged, there is hardly a choice in the matter; to protect your home and the investment you've put into it, it needs to be repaired right away. You can count on S&R Eagle Services of South Denver to provide you with a thorough inspection, an accurate estimate, and top-quality roof repair services for your property. The most common causes of roof damage include:
Aging Shingles

Water and cold temperatures

High wind and storms

Extreme heat

Improper installations
Has your Aurora home suffered damage from any of these causes? We can help. S&R Eagle Services offers:
Free Inspections

24/7 Emergency Roof Repair Services

Repairs & Replacement Services for Stucco, Concrete, & Other Roof Material Types
How to Choose the Right Aurora Roofing Contractor? — A Homeowner's Guide
Replacing your roof is a major decision. It goes without saying that you want to hire the best roofing contractor for the job — offering reliable, fast service and reasonable rates. How do you know what to look for though? Here are 3 important tips for finding a reliable roofing contractor.
Get a Referral — One time-tested way of finding a reliable contractor is to speak with your neighbors and friends about it. Most likely, someone in your life has had roof work done within the last few years. They can tell you if they were happy with the service they got or not, and if they would hire the same contractors again in the future or not. Testimonials are one of the most valuable ways of getting an accurate picture of which roofing contractor to hire.

Don't Just Choose The Cheapest — Price should not be the only factor that influences your choice of roofing contractor. You wouldn't choose a "discount" neurosurgeon. Likewise, choosing a discount roofing company may not be the best choice either for ensuring your home is protected for the long-run.

Get A Diagnosis — Asking questions is essential for finding a reliable roofing contractor. Simply asking them to explain what happened to your home and how they plan to fix it will tell you a lot about who you're dealing with. Roofing contractors should generally offer this information up without you having to ask. If someone can't give you a straight answer or it deviates from what other contractors you've talked with have said, that should raise some red flags.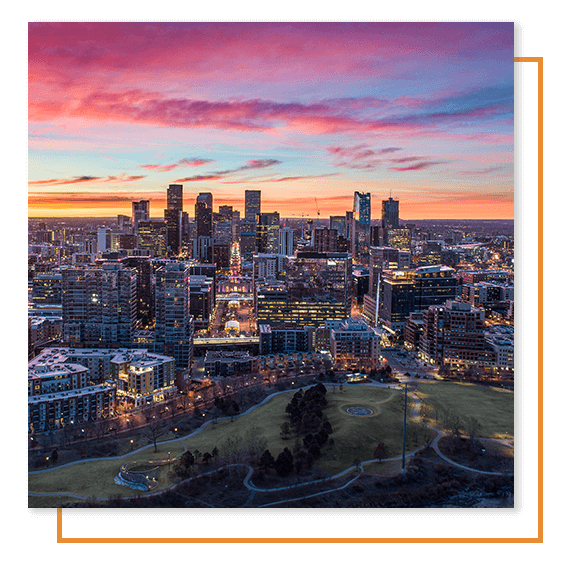 Roof Replacement Costs in Aurora
If your roof is in need of being replaced, what can you expect it to cost? In Aurora last year, the average cost for a roof replacement was $7,250. The low is around $6,200 and the high is around $8,200. The cost of your roof repair may vary depending on your roof's size, the materials used, and the quality of the work you are getting.
S&R Eagle Services understand the stress and worry that come with the whole roof replacement process — from choosing the right company through to project completion. We are here to help alleviate your concerns by providing you roof replacement services with the highest quality materials and experienced, licensed professionals capable of getting the job done quickly, effectively, and affordably.
We in particular specialize in replacing roofs that have been damaged by hail here in Aurora. We work hard and fast to restore the integrity of your roof when you need it (not three months from now). Contact us now to get your free inspection. Our professional roofing team is well-equipped to handle all types of roofing projects, and will work with you to find the best option for your home and your budget.
Trustworthy, Affordable Roof Repair & Replacement Services in Aurora
We are a trusted Aurora roofing contractor with the expertise in providing easy, straightforward, and affordably priced roof replacement services. We will work directly with your insurance company and are committed to providing eco-friendly solutions every step of the way with your roof repair or replacement, no matter what variety of roofing system you have — from metal roofing to standard asphalt.